E-motion Media - Wiltshire Equestrian & Sport Photography
Please remember that these images are only very low resolution for web display and do not show the full detail available in a print.
Due to volumes and time limitations corrections to colour, contrast etc are only carried out at the printing stage.
All prints are supplied using archival paper and inks with a life expectancy in excess of a 100 years.
Please feel free to contact us if you have any queries.
Have a question, need further information?

Click here
Tweets by @LesPerrry
All images on this site are the copyright of E-motion Media. Their sale is restricted to private use. They may not be printed from screen, copied, distributed, published or used for any commercial purpose without the written consent of E-motion Media.
To obtain consent for any of the images on this site

Click here
Water Sport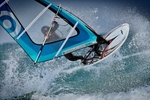 Surfing

Kayaking

Windsurfing

Kite surfing
Motor Racing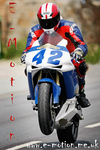 Sand Racing

Hill Climb

Sprint